Every now and again a photographer has the opportunity to become a part of the moments that they capture Brianna Bivens from the 2016 Advanced Photojournalism class found herself not only capturing wonderful photos for the Eyes on LaFollette project but offering her skills to this bride and groom to capture their special day as their official wedding photographer.
Download the 2016 Eyes on LaFollette newspaper
---
MEMORIES MATRIMONY & MORE
Story and photos by Brianna Bivens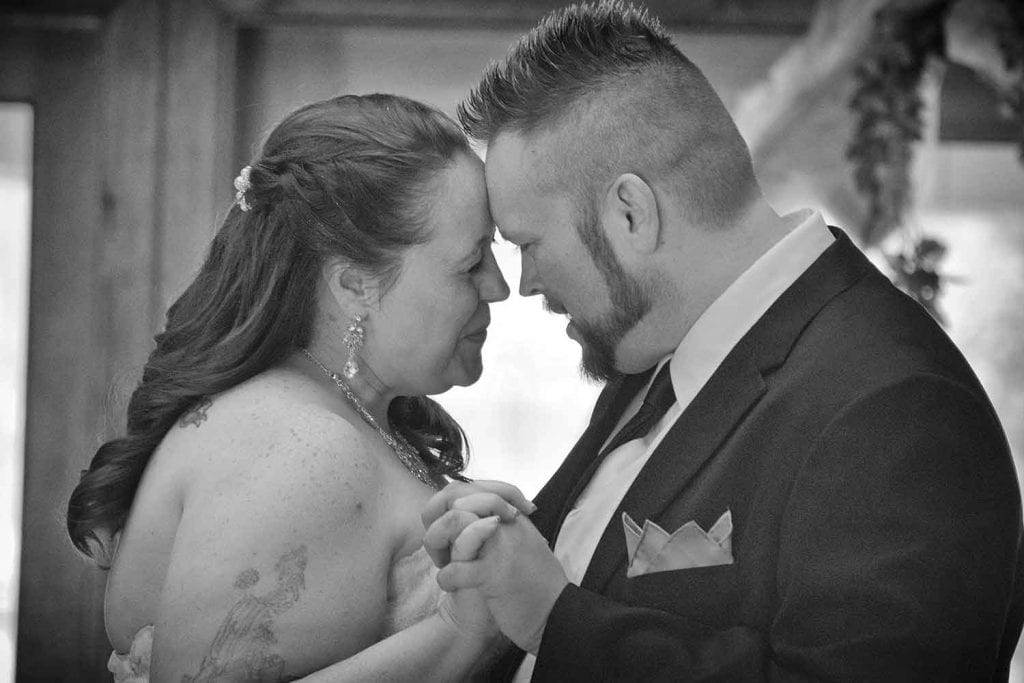 Melissa Lanasa and Darrell Adam Stallings—married at—Cove Lake Community Center on April 9, 2016
After a day and a half of photographing in LaFollette, I was ready to go back to Knoxville. But seeing a sign for Cove Lake State Park, I felt that I had to make one more stop. Outside the community center, several men wearing suits stood together. I grabbed my camera from the car and rushed over. The men told me they were waiting for the bride outside of the women's dressing room. I peeked my head inside and saw a woman standing in a white gown. I asked if she would allow me to photograph her special day. Her face lit up and she excitedly gave me permission. Within minutes, the music started and the bridesmaids began their walk down the aisle. Melissa Lanasa trailed behind them in a beautiful gown holding a lavender bouquet.
She joined the love of her life, Darrell Adam Stallings, at the altar and as they stared into each other's eyes, I knew I had stumbled upon something wonderful. After the reception, I thanked her for allowing me to be a part of the special event and she thanked me as well. We both had tears in our eyes as we said goodbye.